Nepal offers varied adventurous outdoor activities. Despite occupying only 0.1% of the entire area of the Earth, Nepal has stood out amongst other nations in terms of biodiversity. From the roof of the world Mt. Everest 8848m to the low land of 59m, the country is full of varied terrain. Different kind of activities is organized in each topography. Nepal offers exciting activities all across the country. The geographical and natural diversity and a wide range of exotic cultures make Nepal an ideal place for trekking and exploration. From flying like a bird in the sky to swimming like a fish in the rivers, Nepal has it all.
1. Trekking
Nepal is the most exotic place to trek among the trekker and travelers. Nepal is home to majestic mountain peaks covered in snow. It is a unique experience as you walk through the trekking routes in Nepal. It takes you to the base of these majestic mountains while enjoying the spectacular views of the peaks. The trekking trail moves along forests of pine, rhododendron, and juniper and crosses the suspension bridges over rapidly flowing rivers. Climb up and descend down steep steps, rocky paths, and small hills exploring monasteries, and famous landmarks and have glorious sunrise views over the beautiful mountains.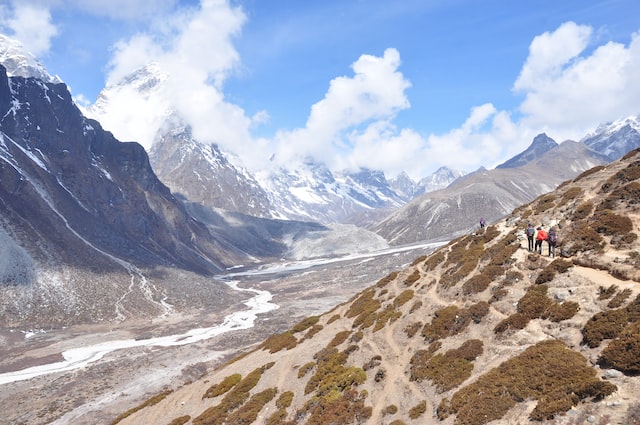 2. Mountain flight
Mountain Flight offers the best aerial view of the majestic mountains of Nepal. It gives you ever-lasting memory of the most astounding mountains on Earth. The trip takes off from Kathmandu's airport, Tribhuvan International Airport. Beginning from the views of the Langtang ranges, the flight heads west towards the Melungtse ranges. You will see almost all the tallest mountains including Mt. Everest (8848m), Nuptse (7879 M), Lhotse (8501 M), Cho Oyu (8000M), Makalu (8475 M), and Kangchenjunga (8584 M) which is very worthy to explore.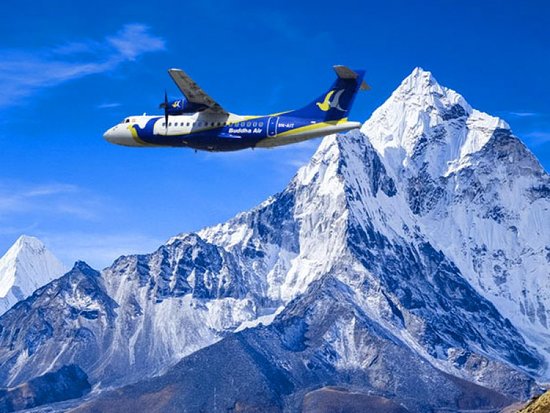 3. Jungle safari
Nepal's rich bio-diversity makes it a perfect eco-tourism destination. Nepal has ten national parks, four wildlife reserves, one hunting reserve, and six conservation areas. Varied flora and fauna in Nepal and also the treasures of medical herbs. Nepal is home to 180 species of mammals such as snow leopard, Himalaya Black Bear, crocodile, tiger, one-horned rhino, red panda, striped hyena, sambar, Chital, sloth bear, langur, tortoise, python, cobra, monitor lizard, elephant, palm civet, four honed antelope, pangolin. etc. and more than 800 bird species are found here in Nepal. Jungle safari is done on a jeep. Chitwan National Park, Bardia National Park, Shuklaphata National Park, and Koshi Tappu wildlife reserves are famous for Jungle safari offering diverse flora and fauna.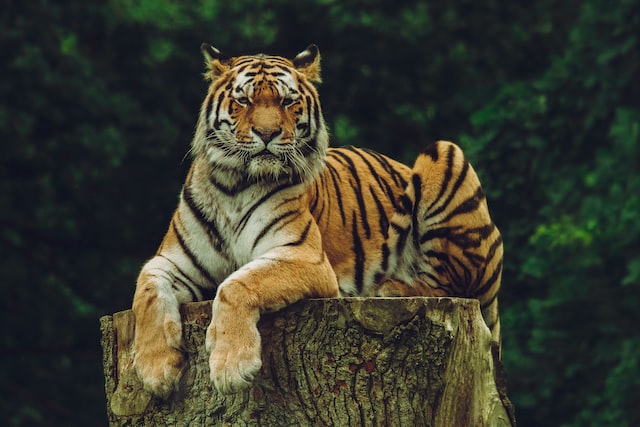 4. Rafting
Rafting in white water makes your adrenaline rush like never before. Bhote Koshi and Trishuli are the most famous and conventional in terms of rafting and can be done by beginners too. Bhote Koshi River tumbles down from the Zhang Zanbo glacier in Tibet all the way down to Nepal. Bhote Koshi is the steepest river in Nepal. It has many class 5 rapids along its path making it not suitable for everyone but a very rewarding trip for familiar rafters or seasoned veterans. Trishuli is gentler and is welcoming to even new and inexperienced rafters. Thus, Enjoying rafting the Trishuli River and battling the strong waves of the river makes it thrilling.
5. Mountaineering
Home to the eight tallest mountains among ten, Nepal is Paradise for Mountain lovers. Mountain climbing in Nepal instantly became a passionate adventure treat for mountaineers after the country first opened doors to climbers back in 1949. Despite all the attention being grabbed by mountains like Everest and Annapurna, the latter more for trekking than climbing, there are other peaks being climbed on a regular basis but don't make headline news. Lhotse, Ama Dablam, and Manaslu are also climbed often besides trekking peaks like Mera, Island, and Yala peaks which are quite popular.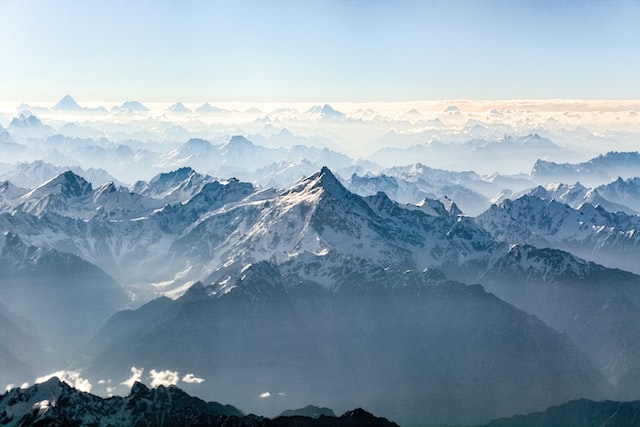 6. Sightseeing in Kathmandu
Kathmandu is known for medieval temples, monuments, public squares, and monasteries. Almost each and every turn in the valley introduces you to historic carvings, delightful pagodas, and large stone images ( mani walls). Seven out of ten UNESCO enlisted world heritage sites lie in Kathmandu Valley in less than the distance of 7kms from each other. Soyambhunath, Kathmandu durbar Square, Bhaktapur Durbar Square, Patan Durbar Square, Boudhanath Stupa, Pashupatinath temple, and Changunarayan Temple are must-visit inside the valley. Additionally, sunrise/sunset from Nagarkot, Namo Budhha Monastery, Budhanilkantha Temple, Bungmati village, and many others in the remote part of Kathmandu shouldn't be missed either.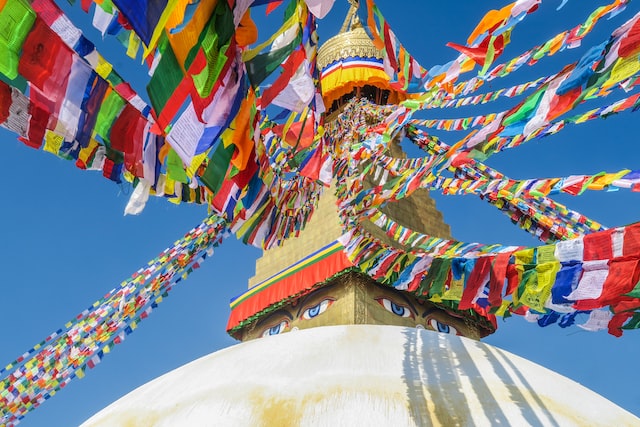 7. Hiking around Kathmandu valley
Apart from the cultural and historical pilgrimage site, Kathmandu is full of natural beauty. You can escape from the hustle and bustle of the city and enjoy the tranquil environment. Hiking around the rim of the valley you will be able to experience marvelous scenery and cultural diversity. Jamacho, Shivapuri Peak, Champadevi, Chandragiri, Chisapani, etc are the famous hiking routes of Kathmandu.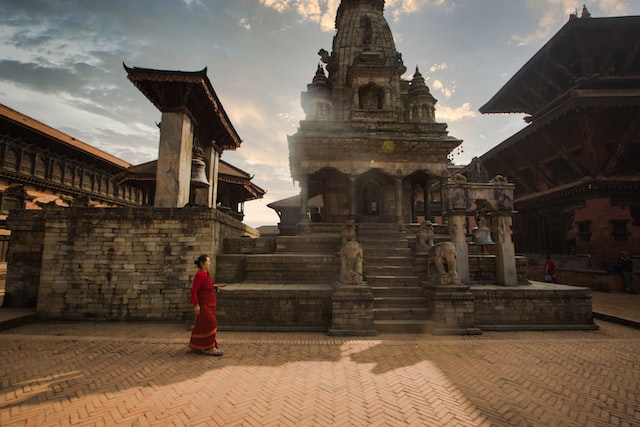 8. Bungee jumping
The thrill of a bungee jump can be experienced either at The Last Resort along the Arniko Highway or in the fascinating city of Pokhara. The Last Resort Bungee sport is located in one of these exciting gorges. The resort is a pioneer in Bungee jumping in Nepal and has operated jumps for a long time accumulating a lot of experience. You will be plunging from a bridge that sits in between the two sheer cliffs above the river.
9. Motorcycle tour
Motorcycle Tour is a unique adventure that entails riding through a diverse array of landscapes. The tour offers incredible serenity while, further in the background, is the distant view of the majestic mountains. The off-road tracks on the tour make the ride more interesting. Motorcycle tour to Manang, Mustang, and Rara is very popular among the riders.
10. Heli tour
Nepal offers the best helicopter tour for different beautiful yet remote areas renowned in the world. A helicopter tour is the finest for those who are deprived of time but want to explore every corner of Nepal. Everest Helicopter Tour, Muktinath Temple visit, Mt Kailash Tour, Langtang valley Heli-tour Annapurna Pokhara and Lumbini Heli-tour are the best flight places in Nepal.
11. Mountain biking
Nepal is a country full of rugged hilly terrain thanks to a mind-boggling variation in the country's geography. The many old roads that run on the outskirts of the Kathmandu valley. It consists of dirt and runs up and down through these dense hilly forests. The trails around Kathmandu appeal to bikers of every skill level from beginners to veterans, and your routes and exploration destinations can be tailored accordingly. Cycling to lele, godawari, chisapani, Dhulikhel, and Nagarkot are the famous trails cycling.
12. Paragliding
Enjoy the aerial view of the city through paragliding. Nothing can beat the thrilling experience of soaring in the sky, like a bird enjoying the view of majestic mountains, pristine lakes, and green valleys like nowhere else on earth. Paragliding in Pokhara is the most famous and popular as far as this adventure port is concerned.
13. Zip flyer
Zip-flyer is one of the entertaining and adventurous activities offered by the city of lake, Pokhara. The zip-flyer starts from Sarangkot hill which is at an altitude of 1625 meters and will end up all the way down at 960 meters in the Hemja Plain. It has a total length of around 1.8 kilometers which makes it one of the longest and steepest zip-flyers in the world. During the activity, one gets to eyewitness the most amazing panoramic view of different snow-capped mountains like Dhaulagiri (8167m), Annapurna (8091m), Machhapuchhre, and Lamjung Himal (6931m). Moreover, the beautiful view over the dense sunshade and bright blue lakes of Pokhara Valley offer memories that last for a lifetime.
14. Bird watching
Nepal is Shangri-la for bird lovers. 20% of the country is protected as conservation areas, national parks, and wildlife Reserves. Nepal is home to over 848 species of birds. Among all the parks and wildlife reserves in Nepal Koshi Tappu wildlife reserve and Chitwan National park are famous for bird watching. Out of 848 species, a total of 423 species of birds are recorded in Koshi Tappu Wildlife Reserve, including 20 species of Ducks, two species of Ibises, many Egrets, Storks, Herons, and the endangered Swamp Partridges and Bengal Floricans. The bird-watching tour in Nepal takes you through the plain jungle of Terai, Wildlife Reserves, and many other conserved areas and Parks. Birds of 500 species are found in the capital city Kathmandu alone. The famous places for bird watching in Kathmandu are Phulchowki, Godavari, Nagarjun, Bagmati River, Taudaha, and so on.
15. Canoeing
Nepal is a beloved destination for adventure-seekers like Canoeing in whiter water. The rivers of Nepal drop further and faster than any other rivers in the world. Nepal is blessed with an amazing diversity of rivers, from fast-flowing rivers to still lakes. Canoeing in Nepal allows you to explore Nepalese life along the trail of river flow.
17. Sky diving
Jumping from a helicopter at 8848m, you'll free-fall, then a parachute, right in front of the world's highest peak, Mount Everest makes your adrenaline rush like never before. The difference between skydiving in Nepal compared to skydiving in other countries is the spectacular panoramic view of the giant mountains as well as the beautiful Sherpa villages dotting the landscape below.
18. Hot air ballooning
Hot air ballooning in Nepal is one of the adventure activities which makes you feel like a bird flying in the high sky. In Nepal, ballooning offers a beautiful view of the sunrise, the Himalayan ranges and peaks, and the mesmerizing lake of Pokhara city. The snow-capped mountains, including Mount Everest, can be visible with this hot air ballooning activity. The sunrise is perfect for the trip, as the world stretches, ripples, and expands slowly. Hot air ballooning is a much more promising one than others as you will be on the basket and can enjoy nature wavering in the air. The ride will finish either at the bank of Mardi River or you will land back from your ride point